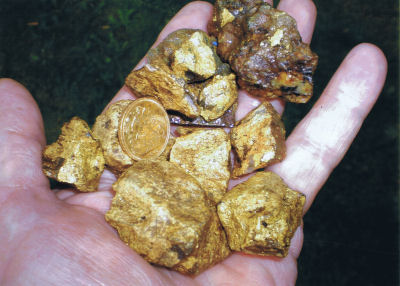 Important message to all exploration companies large and small involved in locating precious metals such as gold, platinum etc.
(see country locations in the table below...)
Professional gold consultant
This is the time to look for alternative ways of locating mineral deposits such as diamonds and gold than the traditional ways. My methods can locate remotely the locations and then a site visit to firm up the locations the same as I did at Clogau Gold Mine which I have proven to them my ability in locating gold which I know I can do the same for you with my method. It does not matter which part of the world you live in I can help you as you will see on the chart of the many countries I have already located new mineral sites such as gold Platinum and diamond locations which I can explore for you.
- with full references from genuine gold mine companies
I have for many years been developing a method on how to locate gold, silver and other precious mineral hot spot locations worldwide.
To date, THROUGH REMOTE SURVEYING as I have done at Clogau gold Mine North Wales where I found 2 gold deposits plus a gold pod containing 260 ounces of Welsh gold, by using the same method I have located 132 hot spots of potential gold fields and mineralised deposits around the world, such as 44 diamond fields and 10 platinum deposits. To date I have located 101 hot spots of potential gold and mineralised deposits around the world, 26 of these are in the UK.
Depths and quantities can be given for these potential gold fields upon request, subject to contract. These locations are separate from my existing clients gold deposits /fields I have already disclosed to them.

Remote surveying of the sites includes the size and shape of each field, including structures, faults and fractures etc. Depths and quantities as well as the feasibility of the gold ore field are included. Once the sites are located by remote surveying then a site visit can be arranged. This will help your company in saving money on licensed areas where there may not be any mineral deposits present to explore.
GOLD PLATINUM & DIAMOND DEPOSITS, INCLUDING MAINLAND LOST GOLD TREASURE AND SHIPWRECK TREASURE
The chart below indicates gold, platinum and diamond locations which are located remotely by Peter and are available as far as he is aware have not yet been found by anyone else so this would be a great opportunity for you to be one step ahead of your competitors. If you wish to know more about these locations please contact Peter by email or phone to discuss your requirements. Please when you contact Peter please let him have your telephone number and any other information that would be helpful to speed things up.
Potential precious metal and diamond fields identified by Peter...
COUNTRY
PRECIOUS METAL DEPOSIT LOCATIONS WORLDWIDE
Gold
Deposits
Platinum Deposits
Diamond Deposits
Lost Gold Treasure
Shipwrecks Treasure
UK
26
14
6
FRANCE
NETHERLANDS
1
GERMANY
2
ITALY
TURKEY
SUDAN
4
1
RUSSIA
1
8
SAUDI ARABIA
4
ETHIOPIA
12
KENYA
4
TANZANIA
1
AUSTRALIA
20
6
NEW ZEALAND
8
1
NEW GUINEA
1
CHINA
CANADA
7
2
8
USA
19
ALASKA
7
VENEZUELA
COLUMBIA
FALKLANDS
SOUTHERN IRELAND
6
1
2
DENMARK
BELARUS
2
UKRAINE
UGANDA
CHAD
1
ALGERIA
2
ECUADOR
BRAZIL
YEMEN
6
EGYPT
2
ZIMBABWE
1
1
ERITREA
MOZAMBIQUE
ZAMBIA
2
INDIA
6
LITHUANIA
BELARUS
POLAND
BAHRAIN
PAPUA NEW GUINEA
SOUTH AFRICA
14
2
12
BOTSWANA
2
2
5
NAMIBIA
8
1
7
TIBETIAN PLATEAU
1
2
LATVIA
1
SLOVAKIA
1
ICELAND
1
BELGIUM
1
ZAMBIA
3